At OPPS Technologies, we have focused on providing multiple features in every single one of our products. We believe that this is the age of marketing and new and innovative ways of marketing are constantly introduced to society. Keeping that in mind, we've designed the following two products for our customers.
VALIS 1
VALIS (Vehicle Advisory & Location Information System) is one of two products that we offer to our customers. VALIS 1 is an LED panel designed by our team for commercial and personal use. It's a 40×11 display that gets attached to the back of your truck and displays messages of your choice.
One of the key features of this item is that it's completely waterproof so you can use it outdoors on any vehicle of your choice. We also provide instructions for attaching it and give you the welded axle construction accessory that allows you to maneuver the screen to either side of your vehicle for proper display.
VALIS 2
Just like VALIS 1, our VALIS 2 is a similar LED panel that can be used for many industries. However, one major difference between the products is that our VALIS 2 is specifically designed for tactical and security uses. The feature that distinguishes VALIS 2 is its ballistic resistance feature. It's considered one of the most reliable ballistic protective shields by many emergency response teams. It's been tested out to be resistant to ballistics such as .45cal 185 grain Federal Hydra Shok or from NATO 7.62.
Furthermore, the LED features are just as reliable as its protective features as it also has its own power supply that can run up to 16 hours. It even has a night vision camera that has alarm features to notify you of any movements. Plus, if you're looking to store it, we also provide a high-quality protective storage bag.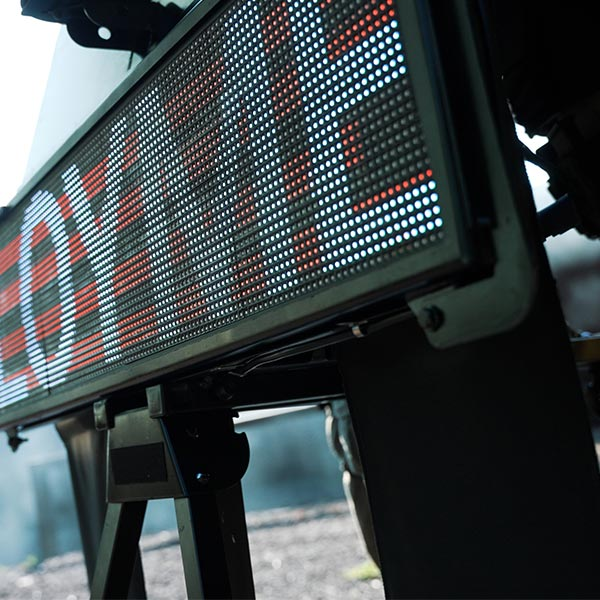 Uses and Applications
Both our VALIS panels are highly demanded due to their applications and benefits. VALIS 1 has been considered very useful for promotions, advertising, and mobile marketing campaigns. You can attach it at the back of your vehicle with a message promoting the company and driving around the city. People who read the displayed message can find out about the products and services on sale.
On the other hand, VALIS 2 is the more secure version of VALIS 1. Along with its high-quality LED display, it's also durable and ballistic resistant so it's used by emergency first response teams. Furthermore, it's also a reliable and secure way of crowd control as in case of crisis it will act as the perfect projectile protection.
You can choose from both of our products depending on your usage. We are a security services company that provides executive protection to our clients across Maryland's major cities including Columbia, Rockville, and Baltimore. You can also hire a professional security guard from us for your protection. So, contact us to let us provide you with top-tier protection services.