LED display panels have slowly but surely wormed their way into our everyday life. You might see them airing the news, weather report, essential information, advertisements, directions, and several other kinds of content at just the right time of day and location.
Today, we shall discuss the positive impact of these panels in medical settings.
Streamlines the Admission Process
Several new patients arrive at clinics and hospitals daily. As it's their first time, they may not know about the bureaucracy-laden admission process at these facilities.
Digital signage systems not only help incoming patients generate a ticket number but also suggest the service they should seek for their issues. They also tell patients and attendants about scheduling follow-up appointments, receipt collection and impart nuggets of wisdom, such as:
Recordkeeping
Managing bills under specific insurance plans.
Reviewing hospital bills.
Keeps Patients, Visitors, and Staff Entertained
Medical settings can be quite overwhelming, and not in a good way. They're a hodgepodge of survivors, fighters, mourners, overworked medical professionals, and waiting patients and attendants.
Digital screens are like a breath of fresh air to these people. They provide uplifting content and send a positive message to the audiences, who're well and truly suspended in time within the nondescript walls of a place that smells strongly of antiseptic and not much else.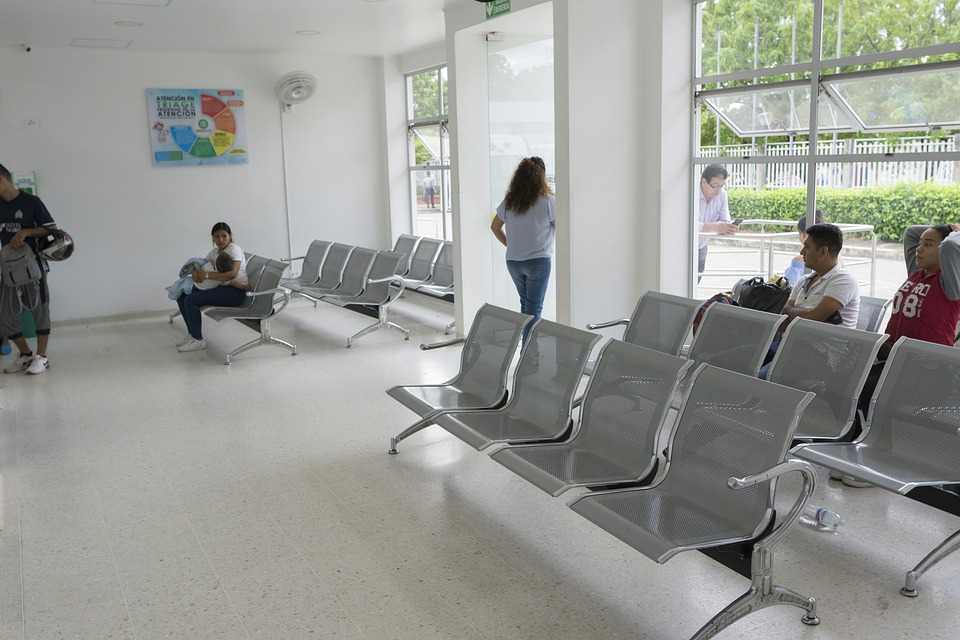 Directs Visitors to the Correct Location
Big healthcare facilities are like big airports. They're both built like labyrinths and attract a lot of foot traffic every day. They've also got dozens of strategically installed LED displays to make sure first-time visitors know where to go in this maze of similar-looking wards.
These screens offer clear directions to the right buildings, wards, and rooms, thereby streamlining navigation for newcomers and helping them get there with plenty of time to spare.
Facilitates Emergency Management
These days, hospitals are fully equipped to deal with emergencies, medical or otherwise. They've got emergency wards to deal with medical emergencies and LED screens to tackle the rest.
For instance, hospitals can display directions to the nearest emergency exits or air first aid instructions in the event of a fire, outbreak, or security breach.
Helps Visitors with Decision-Making
Digital testimonials might be the only way for visitors to look for recommendations. They may also put first-time patients at ease about their new doctors by displaying the experiences of past visitors.
Marketing is an additional benefit of these reviews, which end up advertising particular services and specialists in the process of comforting patients and their attendants.
O.P.P.S Technologies: The Right Place to Buy LED Moving Message Displays
O.P.P.S Technologies has applied years of experience in law enforcement, first response, and executive protection in creating its first response products. Install the user-friendly VALIS 1 or VALIS 2 as digital wall displays to make your medical facility a safer and better place for visitors, patients, attendants, staff, and administration.
Write to us for comments and questions about these industrial LED display screens.