LED screens are no more a part-time fixture in higher education. They play a major role in engaging, informing, enlightening, and safeguarding the modern collegegoer. They're also signifiers of an institution that's fully committed to giving the best of technology to its pupils.
Keep reading to know how these small industrial LED displays lead to big turnarounds for grad schools and universities.
Better Student Recruitment
LED displays make great optics. They look good and automatically draw an onlooker's attention.
Installing these screens around campus and spots that regularly get visitors, such as the student centers, restaurants, and union buildings, may cause an uptick in student applications.
The more applications they receive, the better they can fill so-called admission quotas.
Better Public Image
Colleges can use LED screens to improve their public image. They can use them to:
Issue clarifications on contentious issues.
Address college scandals.
Announce upcoming events.
Streamline navigation
Crack jokes
Stream uplifting messages and quotes.
All of the above aren't just good for students, visitors, and staff but also show a college administration's commitment towards providing the best for their pupils. By leading the way for first-time campus visitors, they create a positive image in their minds and that of the general public.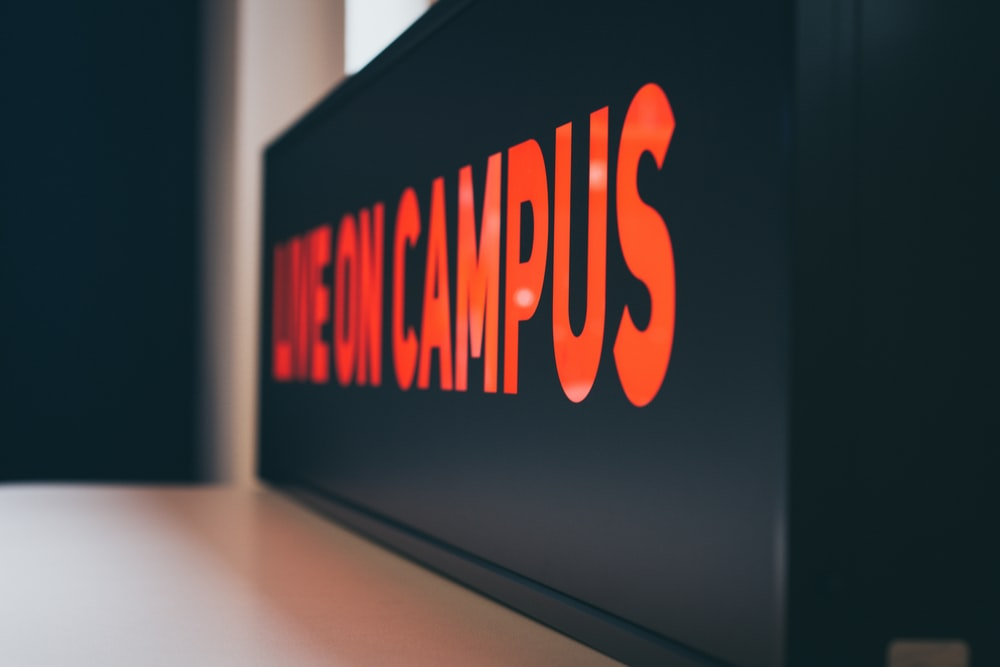 Better Sense of Community
LED display boards streamline remote communication across different parts of campus, but that's not all they do.
In the absence of face-to-face communication, these screens have been invaluable in making contact and staying in touch with students, professors, and other staff members.
By installing these displays at campus hotspots, such as PC rooms, libraries, hallways, and other common areas, the college staff can maintain a sense of community despite the social distance.
They can fill the gaping hole left by personal communication, and make sure the students and staff don't feel isolated from society.
Better Communication
LED screens may also serve as a dynamic mode of communication between teachers and students. They could also facilitate communication between special needs students and teachers.
Educators can adapt these screens into their teaching approach to facilitate the learning process of students and encourage group activities and discussions.
Better Return on Investment
College events are a great excuse to generate marketing revenue. By promoting their sponsors through LED panels, colleges stand to generate leads and make huge returns on their investment.
The more profit they make, the more budget they're likely to dedicate to future events, school infrastructure, and staff salaries.
Buy LED Signs for Schools and Universities at O.P.P.S Technologies
Gain the upper hand on other educational institutions by introducing industrial LED display screens to your campus grounds. Visit the O.P.P.S Technologies store to explore the benefits our first response products offer your premises.
Put an order of VALIS 1 or VALIS 2 to improve your public image, create a sense of community in an asocial reality, and streamline communication between peers and mentors.
Contact us to share specific requirements about the LED displays for your school.