Digital signages have gained increased importance recently. Many industries and businesses are increasingly using digital signages to prevent catastrophes and accidents within the workplace. Mobile LED warning displays are the talk of the town these days. Digital signages have prevented accidents and are now considered more of a necessity than a luxury. Let's look at how to prevent facility disasters using digital signage.
Helps in Avoiding Slips, Trips, and Falls
Slips, trips, and falls are common accidents in the workplace. While some may not cause excessive damages, however, it could lead to serious injury in some accidents. Messy workplaces, tired employees, stepladders, and poor lighting are some of the causes of such slips and trips.
Digital signage isa constant reminder to alert every employee of such issues. Notices placed strategically around the workplace will help prevent such incidents from occurring. Digital signages to alert maintenance about uneven flooring, broken light bulbs and fix any broken wires reduce accidents considerably.
Avoiding Misusing Equipment
Not using equipment properly, using shortcuts to do essential tasks, or using tools that aren't fit for a particular task can lead to facility disasters. It could result in explosions, electrocutions, and other severe incidents. Consistent digital signage helps in providing instructions to employees to handle equipment correctly.
You can use digital signages to show videos that explain the correct usage of equipment. Use signs to promote a safety culture within the workplace and educate employees about the potential disasters of misusing equipment.
Helps Workers' Focus on Their Tasks
Employees who are tired or overworked can often end up causing avoidable accidents. Employees often tend to discuss their issues at work, or those under the influence of alcohol can distract them from doing important tasks properly. Loud music and engaging in unnecessary conversations with co-workers during intricate tasks can cause a lot of harm. A couple of seconds is all it takes to cause an accident.
Digital signages serve as a constant reminder of being attentive at work. They can help employees stay alert and encourage them to take breaks when overtired. Digital signages can have dos and don'ts list that lists the ways to avoid distractions during work.
Helps in Highlighting Faulty Equipment
Faulty equipment is a significant cause of accidents in the workplace. This is why regular and proactive maintenance is vital in a workplace. Poorly maintained electrical outlets, faulty machinery, and a general lack of maintenance can have devastating consequences in a workplace. Fire explosions, electric shocks, leaks are some of the disasters resulting from faulty equipment.
Digital signages highlight that a piece of particular equipment is faulty and needs to be repaired. They are much better than your regular posters that can wear out over time. Having digital signages can instruct employees not to use specific equipment while it undergoes maintenance or is currently faulty.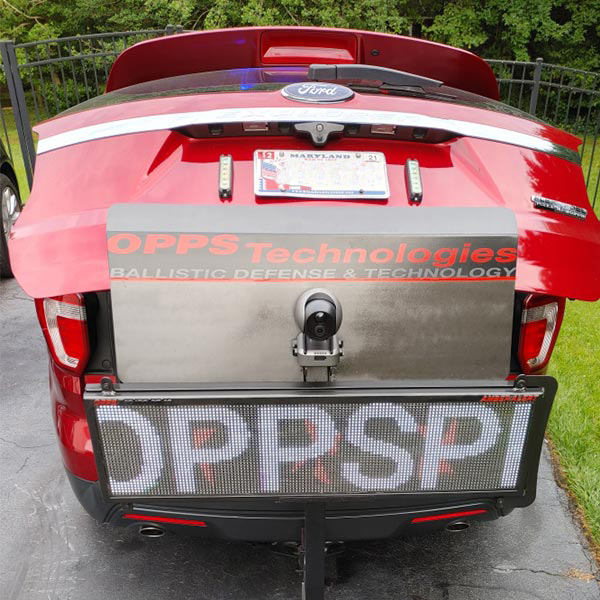 If you want to prevent workplace accidents are on the lookout for digital signages, then check out the moving LED displays at OPPS Technologies. We've some of the best-LED screens in the business that can be used as digital signages and other various purposes.
Our revolutionary Vehicle Advisory and Location Information Systemcan help you in cutting-edge marketing that'll help you convey your message to potential clients. Get in touch with us for more information.