Outdoor LED Displays are seen mounted on trucks, cars, and other vehicles. moving LED advertising displays are getting popular, and numerous sectors have started using them.
Let's check out why people opt for moving LED advertising displays.
Maximize Your Audience Reach with Mobile Advertising LED Screens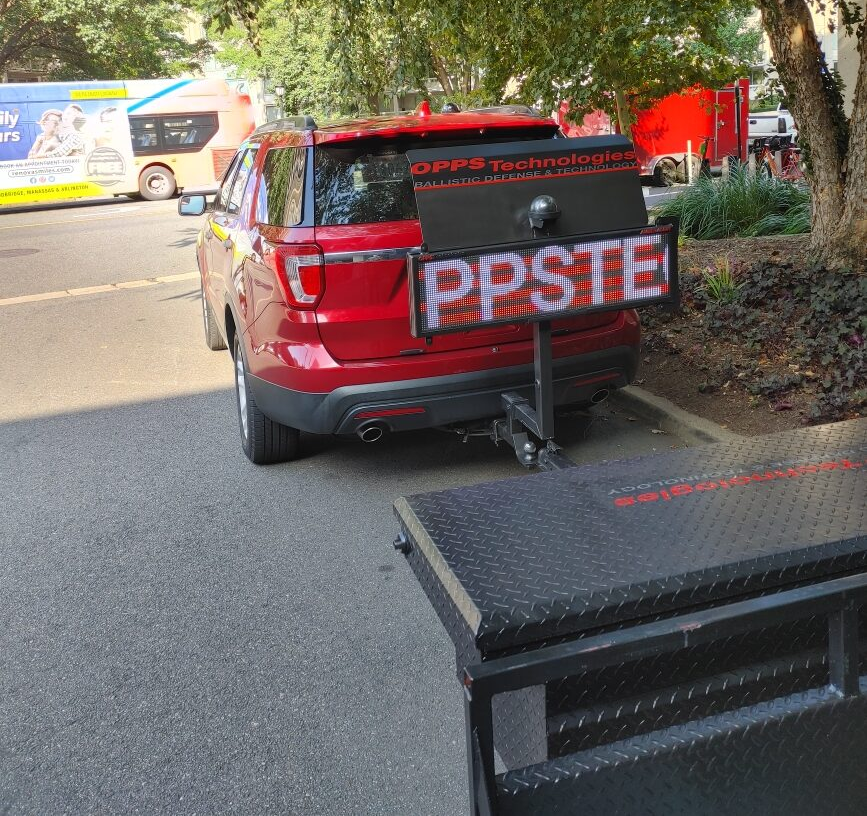 Various advertising types allow expanding your reach. For instance, radio advertisements will help reach people that listen to the radio frequently. Sure, through these ways, you can reach out to the audience, but it narrows down the demographics. How? By just attaining to a specific audience.
Luckily, we have a much easier way to eliminate this issue. You can now expand your reach drastically and reach out to every individual through moving LED displays. Mobile LED advertising displays allow you to go beyond geographical limitations, helping you convey your message to numerous people across a wide area.
When using OPPS Technologies' moving LED advertising display for vehicles, you can display your messages on the screen and attach them to any vehicle. That means as long as you're driving around, people will keep seeing your message on the screen.
It Can Be Used for Events
Mobile LED advertising displays can also be used at your events, providing a convenient way to deliver new content to your guests. You can display your new products or existing services and advertisements from sponsors too.
However, there doesn't have to be additional adverts on your screens. You may also offer valuable information regarding your company, or schedules, notices, dates, and hours utilizing clock displays. Furthermore, by moving your mobile LED screens throughout your event – on specific paths – you can ensure your messages reach numerous people.
Mobile Advertising LED Display is Cost-Effective
Other advertising solutions can be too pricey and often fail too. However, companies and various sectors can leverage from mobile advertising LED display by effectively spreading their messages, news, or notice. In addition, these LED displays don't cost much and are easy to set up on various vehicles.
Not just that, OPPS Technologies' moving LED advertising display can be easily mounted on vehicles, making it an effective source of advertisement.
Looking for Quality LED Advertising Digital Screens?
Are you looking for a moving LED advertising display, say no more! Check out OPPS Technologies right away!
At OPPS Technologies, we offer LED displays for traffic assistance, hospitals, school crossing, and more. Our stand-alone color LED displays can be easily set up anywhere. Moreover, our LED displays are easily transferrable on any vehicle too. We also offer a top-notch product— Vehicle Advisory & Location Information System (VALIS).
Get in touch with us to learn more about our products.