The evolution of advertising has seen several milestones over the years. Advertising has changed and adapted to suit new audiences and mediums constantly. Moving billboards became a trend and, advertising has become much more personalized throughout its history.
One medium that created the biggest medium for personalizing advertising is the internet and its ability to connect billions of users. Facebook alone had around 98 personal data points in 2016, with 2.2 billion users accumulating about 215.6 billion data points.
Google was even more impressive as the company's seven unique products achieved over 1 billion uses per month. Google collects so much data from its users that it can equal 569,555 paper sheets.
But what happened before the internet? Knowing how everything changed over time will help you realize how advertising digital screens have innovated marketing practices as we know them today. So, let's start with the pre-internet days and discuss a timeline of innovations and developments since the beginning.
The Evolution from The Very Beginning
The first signs of marketing date back to ancient Egyptian steel carvings from 2000 BC. The very first print ad was published for William Caxton's book and tacked to church doors in 1472. Later in 1704, the first newspaper advertisement was published in the US.
In 1835 the first-ever US billboard displayed circus posters around 50 sq. ft. What's more, Sears was the first company to focus on personalized advertisements using direct mail. However, all paved the way for the "golden era of advertising."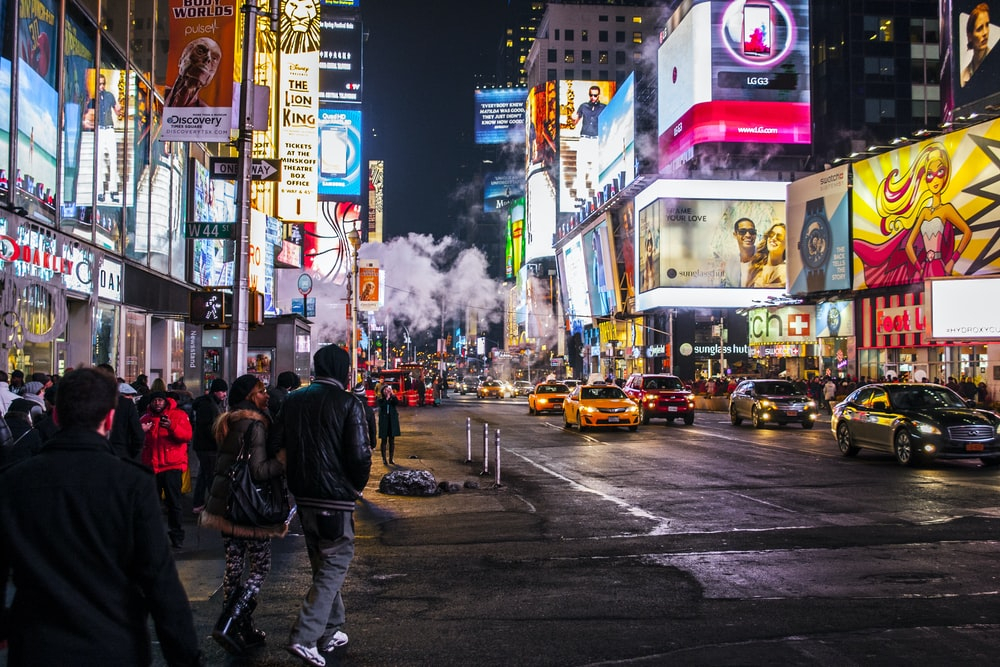 The Golden Era of Advertising
Advertising started to grow rapidly when television and radio got involved with it in the early 1900s. Radios and TVs ads directly addressed the customers and felt more personal to many. When advertising first came to the radio in 1922, host H.M. Blackwell created his unique method to communicate with the customers.
He talked for 10 minutes about carefree living at Hawthorne Court Apartments at Jackson Heights, Queens. The cost for this time slot was around $50 at the time. However, ad personalization took a significant leap in 1930 when Rouser Reeves invented the idea of USPs. A USP or a unique selling proposition is how businesses can solve their customer's problems with highly personalized solutions.
For instance, OPPS Technologies' VALIS 1 mobile LED warning display and VALIS 2 moving LED advertising display are their USPs. These screens can be used for outdoor LED displays, moving LED advertising, LED displays for school crossing, and more.
Continuing forward, in 1935, marketing research was introduced by George Gallup, which focused on targeted advertisements for customers based on their information. Another milestone came on the 1st of July, 1941, when the first continental and legal TV ad appeared on the TV screens on WNBT. The Bulova Watch Company's ad was a brief only lasted 10 seconds, but it included voice and graphics.
This ad set the instance for years to come as customers who watched TV were feeling optimistic. People started spending more as prosperity increased and a big part of this was because of the change in advertising mediums and strategies.
The world saw the golden era of advertising, which came with big ideas and better personalization during the 1960s to late 1980s. Companies started to build characters based on their products to establish more connections between brands and customers. These included Frosted Flakes' Tony and Tiger, or Rice Krispies' Snap, Pop, or Crackle gnomes that can still be found on their cereal boxes today.
Another noteworthy brand was the Man on Marlboro from 1960 to 1990, which represented the product. In all the different characters that came out, the ads during this time were more purpose-driven. The characters may have played a prominent part in creating customers' marketing culture, but the products were always leading at the forefront.
This lasted until the era of online advertising came, which brought several significant changes to advertising and ad personalization for customers.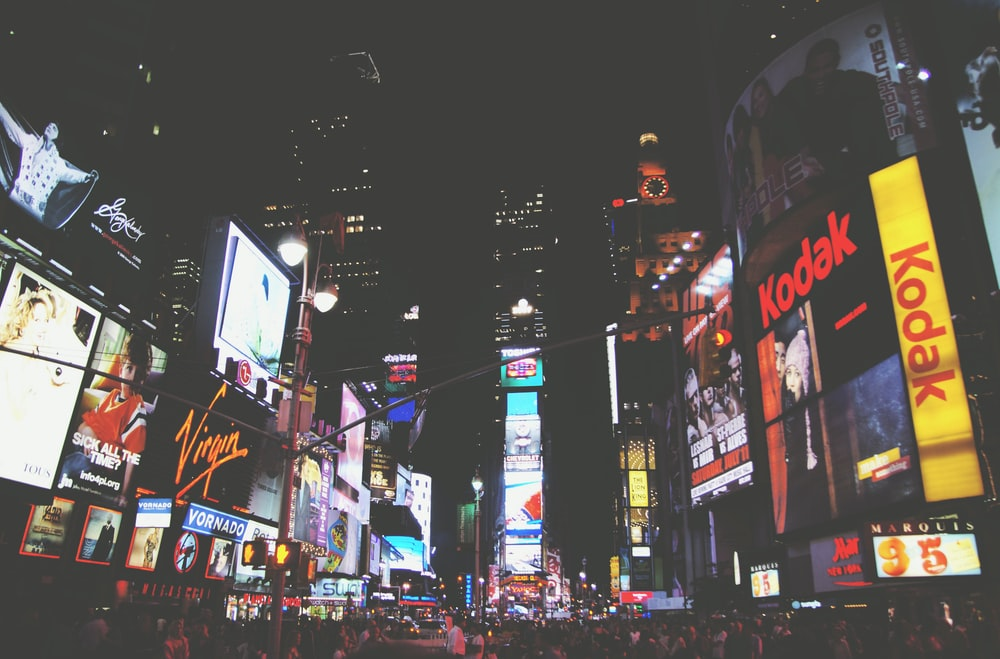 Online Advertising
New online advertising mediums and channels drastically evolved the motive, and this time, the focus was to solve problems and create awareness rather than just sell. Businesses became more interested in knowing the customer's problem and how their products could solve those problems effectively. The ads started to be more consumer-centric rather than product-centric.
This is also the beginning of moving LED advertising displays for vehicles as these were an affordable means to spread awareness in targeted locations. Internet usage became common in 1992 when online services like America Online and Prodigy were introduced.
People started to use the internet for advertisements, and marketers wanted to take every opportunity to reach their consumers online. The attention shifted to digital advertisements, leading to the origin of display advertising.
Display advertising started when the first banner was developed by AT&T in 1994. About 44% of the people who saw the ad clicked on it and landed on an online page. While the page lacked optimization, the ad created a chain reaction that changed the course of the marketing industry. As a result, banner ads were formed.
One year later, in 1995, Yahoo transformed itself from a commercial business to a web directory. It introduced an advertising deal for their banner ads with a five-sponsor logo. The same year, Yahoo also made the very first keyword-based ads. Looking at the reception on Yahoo's keyword ad Planet Oasis introduced the first PPC advertisement while Open Text started to sell paid advertisements.
Mobile advertising came next in line when mobile phones were introduced to consumers.
Mobile Advertising
Mobile ads were first introduced in 2000 when Finnish news providers sent out free headlines through SMS. These text messages led to even more experiments, and mobile marketing initiatives began.
The original iPhone was released in 2007 and brought mobile advertising to smartphones. However, marketers would reformat the desktop ads for this new medium, which didn't appeal to consumers appropriately and seemed underwhelming. This was when user experience became a matter of priority for marketers.
With the widespread negative response and feedback from smartphone ads, the concept of "mobile-first" emerged. With the launch of the iPhone 3G came an App Store, which allowed advertisers to benefit from mobile application ads instead of browser ads. Soon, the capability grew, and smartphones came with GPS technology, which was also used to personalize and create an engaging user experience.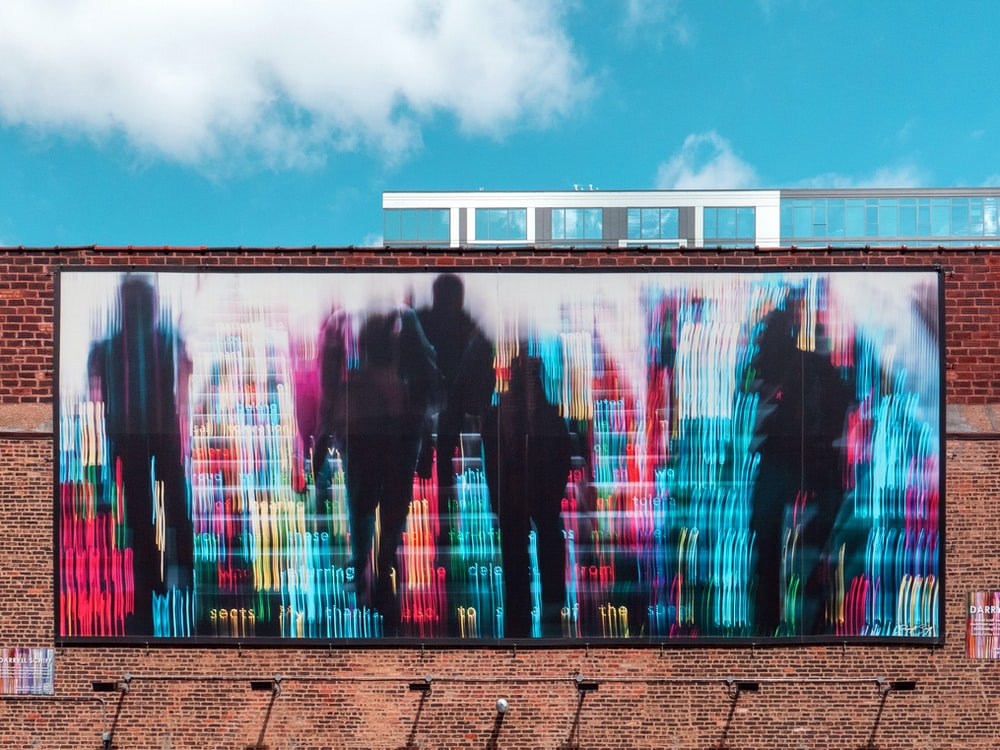 Issues With These Forms of Advertising
While advertisers did their best to appeal to more customers with new methods, most viewers remained wary of advertisements. Particularly, auto-playing videos and pop-up ads pushed consumers away from the content. Research also shows that Millennials are the most skeptical. Since they are the first generation that grew with social media, the internet, and smartphones, they are one of the most important audiences to target for businesses.
Online ad blockers actively reduced ads that browsers showed, and people even paid to avoid ads. Back in 2015, publishers lost $22 billion because of this. So how did marketers come up with solutions?
The Solutions
Marketers started developing user-generated content. Customers trust other customers before the brand, and this gave rise to user-generated content in which customers played a central role. This strategy became popular when social media advertisement became mainstream in 2008 with Facebook ads.
Customers are more likely to communicate about something over social media far better than an advertisement. They even provide feedback which is crucial for businesses to improve. Consumers wanted connectivity, assurance, and trust with advertisements.
They would share the ads, and people would follow, knowing it came from a source more trustworthy than the brand itself. User-generated content and social media ads gave rise to ad targeting, and this helped marketers reach the right audience for the product.
Now, markets have billions of data points from platforms like Google and Facebook. With targeting, marketers can reach customers with personalized ads based on the general usage patterns, marital status, location, demographics, weather, culture, and more. With so much information available for marketers, they could create highly personalized ads.
LED Display Advertising
Everything that came before took targeting, customization, and personalization to new heights. Now advertisements have become more immersive. LED display advertisements were focused on creating awareness and retaining customer attention in all the different mediums of advertisements.
The latest form of digital signage is an essential medium for both outdoors and indoors. LED display advertising can display any static or dynamic video or text-based ad in high resolution and high-definition visuals. LED display advertising has better versatility, utility, portability, and engagement than any other medium.
These can create multiple ads on any surface and LED display ads to offer exacting interactivity and control similar to other mediums.
An outdoor full-color LED advertising screen can be used for both commercial and personal purposes. LED displays have been adopted in public spaces, TV broadcasting, sports venues, and more.
LED screens use pixel measurements to indicate the resolution of displays, and the distance of the pixels will ultimately determine the clarity of the content displayed. However, mountable mobile warning display screens can project both text and visuals.
These screens have a better brightness level can display millions of colors to create eye-catching imagery which can be viewed from various angles. These screens maintain visibility for advertisements even in broad daylight.
These screens have come a long way, and now they're engineered with durable materials that can withstand conditions like extreme weather and off-road bumps. This means LED display screens have low maintenance costs.
LED screens can also display customized ads that evolve with customers' needs, and the changes take effect within seconds. This is an invaluable asset for marketers looking to engage relevant audiences. This enables back and forth transmission of computer imagery or text to create maximum impressions.
LED screens are also attractive because of the vivid colors they emit and adding any visually pleasing display ad invites more customers to look at it. Engagement is perhaps the biggest advantage LED screen advertising has over any other marketing medium.
These marketers can involve customers with engaging visuals and show targeted messages to specific customers. These can be mounted on vehicles in the form of moving billboards on several vehicles, including trucks, SUVs, golf carts, ATVs, buses, and more.
The portability greatly minimizes geographic restrictions for marketers. They can also use content management systems (CMS) or Wi-Fi to change the ads displayed according to the location and the audience.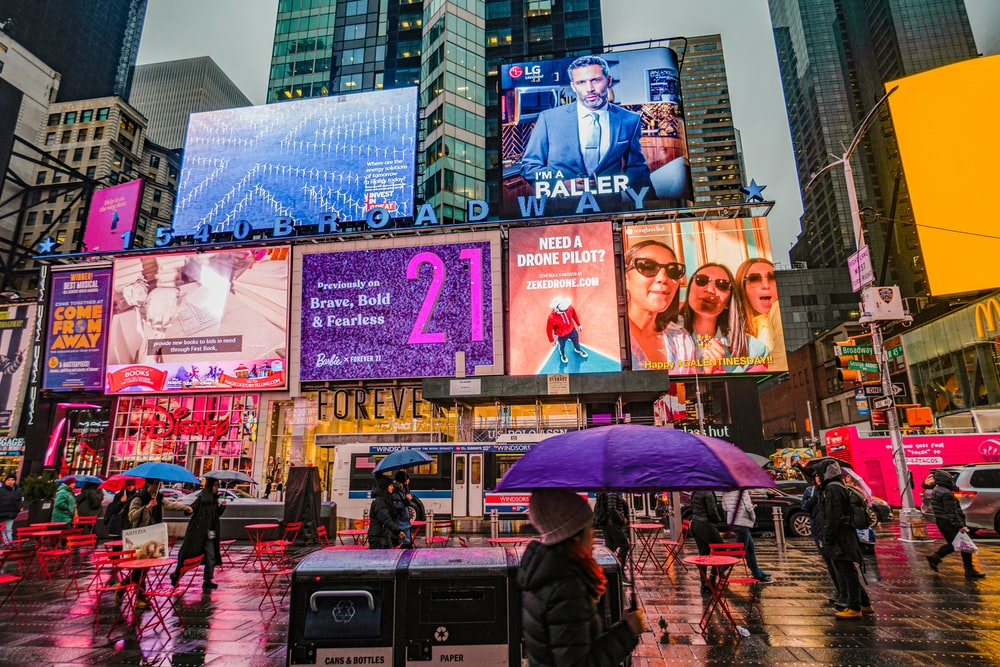 The Evolution Post Click Stage
Marketing has come a long way, and things have drastically changed from old advertising forms like ancient Egyptian stone carvings and newspapers. Today, highly targeted, personalized, and captivating ads are the only way to succeed in the global market.
You want to show ads that promote ideas that people want to see as people don't see your content as an ad. Some may even be attracted by them and interested in engaging with your business, eventually leading to a purchase.
However, your ad needs to be optimized according to the audience and LED display screens to make things easier. The customizability, utility, and portability make these a worthwhile investment in the current age where the customer's attention span has already been reduced to a few seconds. This is why you need to make the right impression the first time a customer looks at your ad, and LED display screens can make that happen.
Suppose you're looking to invest in LED display units for commercial or personal use. In that case, OPPS Technologies offers premium quality VALIS 1, and VALIS 2 mobile LED warning display screens that offer several features. The screens are made from durable materials. Besides LED displays, the company also provides ballistic emergency display units, ballistic assistance systems, ballistic deflection systems, and ballistic deflection devices. Contact OPPS Technologies today for more information.