Marketing is all about convincing people that you have a trusted brand that provides top-notch services and products. You do that by making a convincing and lasting first impression and one of the ways you can do that is through vehicle marketing.
The important thing to know is that there are many different types of vehicle marketing. For example, you can wrap your car with a branded message or use an LED screen to display the message. Both are equally effective in getting customers interested in your brand. However, LED panels are more engaging and innovative when it comes to marketing. So here are some useful benefits of vehicle marketing.
Attention-Grabbing
There's no doubt that a big screen at the back of your car is a great way to attract new customer attention. Your vehicle will stand out from most other vehicles on the road and the other passengers will be interested in reading what your sign is saying.
If you're creative with your message, they may even create ab association between your brand and the vehicle. This also results in a better recall of your brand as well.
Local Advertising
This is another factor that makes vehicle advertising a great way for local business to market their brand. Marketing channels such as social media and television commercials are targeted to a wider range of markets but for most local businesses, it's important they market it to people living around them. Most of your target market is local citizens—to market to them you will have to drive around local neighborhoods or highways.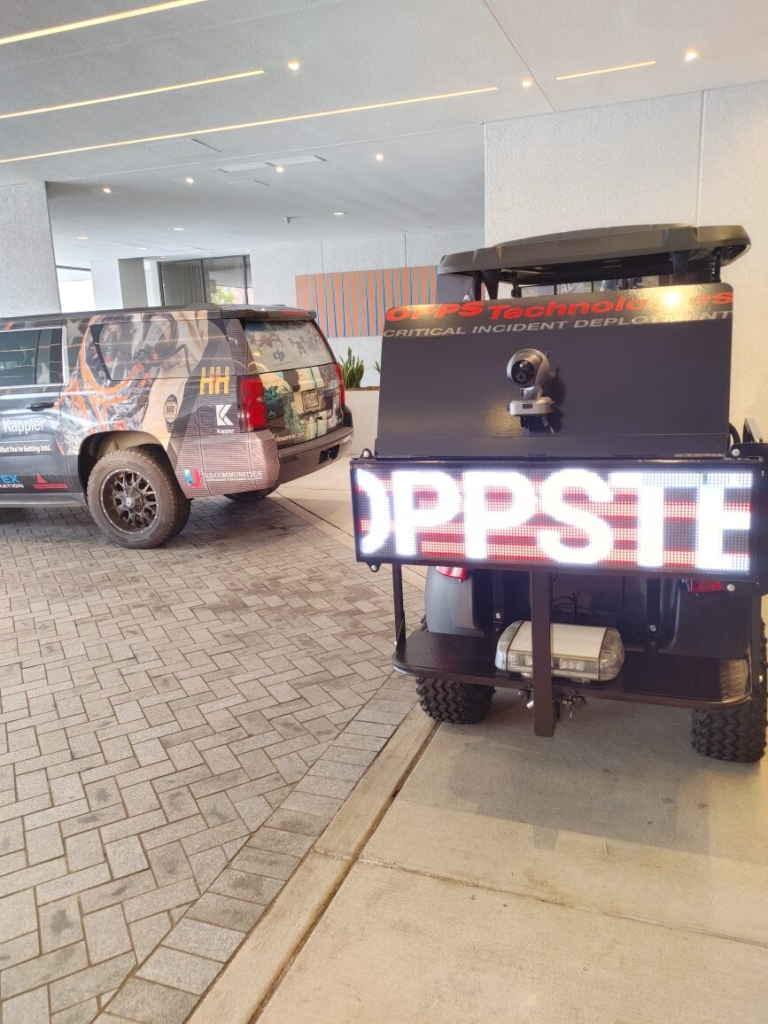 Non-Aggressive
There's nothing more annoying than being interrupted by an ad when you're listening to the radio while driving. On the other hand, vehicle advertising isn't distractive to the other people driving behind you. It's a better alternative to an in-your-face and aggressive approach to advertising that can lead to customers disliking your brand more than liking it. With LED panels, you can get more creative with the messages and graphics you display on the screen which could be enjoyable for most viewers.
At OPPS Technologies, we 're focused on providing the perfect tools for advertising your brand. One of our most demanded products is the VALIS 1 which is designed for personal and commercial use. You can attach it to the back of your vehicle and display a promotional message of your choice to attract new customers.
We are an executive protection agency situated in Maryland that also helps in providing protective services to our customers with our VALIS technology. Other than that, you can also hire off-duty police officers or security guards for your protection. All you have to do is contact us to find out how we can help you.